Personalised Email addresses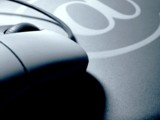 Have you got a problem email address?
Have you got a hard to remember email address - jbloggs2165@iveforgottenalready.com?
Do you feel tied to your dialup or broadband supplier because your email address was supplied by them?
Do you want a truly personal email address?
We have the answer :- FREE trial period (click HERE for full price list).
You are just a click away. Start by using the 'check address' button to the right.